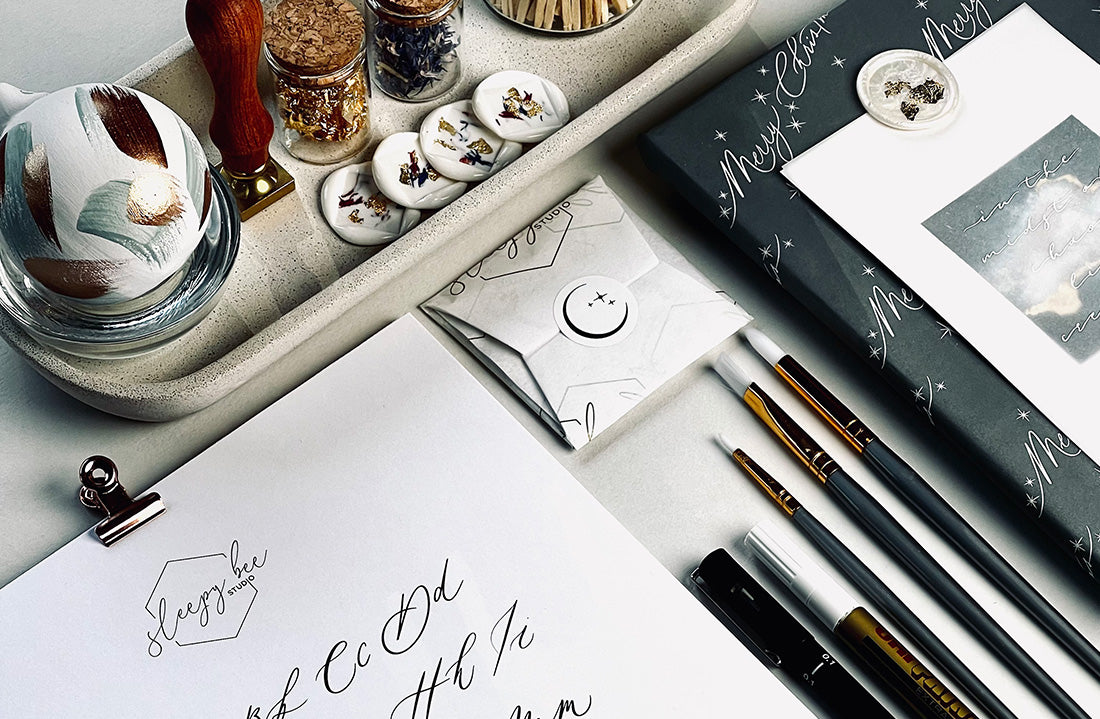 Just before Christmas we hosted our first ever Christmas Crafternoon workshop at the Station Tavern in Cambridge.  Everyone that attended was just amazing, such a lovely group to teach and what made it extra wonderful was the fact that everyone all mixed together and chatted away, it was a pleasure to see everyone all looking completely relaxed and also get so focused in the activities. 
Planning it all out was pretty interesting! Which activities, how long for each one, etc. one thing that was clear was that 2 hours is no way near enough time! The first event ended up being 3 1/2 hours and the second a little less than that. We were very fortunate that we had the room for the whole evening on the first one and so as everyone was so absorbed in what they were doing I didn't want to stop them when they were all really into what they were doing. However it did mean that we didn't have the chance to do everything I'd planned, and so for the ones we hope to do this year there will be more time allocated. We also are planning to host them in the actual studio so that it's easier to have everything to hand for each activity.
Once everyone arrived we got to work on the baubles, we had a selection of farrow and ball colours to paint the base colour then it was up to each person if they wanted to use gold leaf for their design or to use a gold pen, or paint freehand. I'd done a selection of about 12 different designs that were displayed on the centre tree so that there was a little inspiration to get people going and it was great to see such a mixture of designs. From delicate feathers, to winter landscapes, the variety of designs was great to see...I feel I have to give a special mention to the lovely Janet who had the initial idea of doing a botanical themed bauble with delicate leaves and vines that turned into what the group affectionately called the sperm bauble! As you can imagine, lots of laughter with that one! 
We then moved on to the wax seals & I'm not going to lie there was more than a hint of anxiety in me watching a group of people whipping out matches and seeing a table full of open flames mixed with a few festive glasses of Prosecco! But all went well, and everyone did a brilliant job, and the level of concentration was fantastic to watch. Lots of people saying how therapeutic it was just to experiment and try different techniques. 
The final activity was going to be doing the letter writing, however time ran away with us with the wax seals, so in anticipation of this I'd made up a writing pack to go in each goody bag, and so I'm hoping that lots of loved ones received a Christmas letter afterwards!
The feedback from everyone was really positive & so we are planning on doing more workshops throughout the year. The main aim was for everyone to be able to have a fun few hours in a relaxed environment where they got to learn some new creative techniques & have some time to switch off & relax, which I was very happy to hear was achieved.
A very big thank you to everyone that attended & that shared photos & to Josh at The Station Tavern for letting us host our workshop in such a lovely private room.