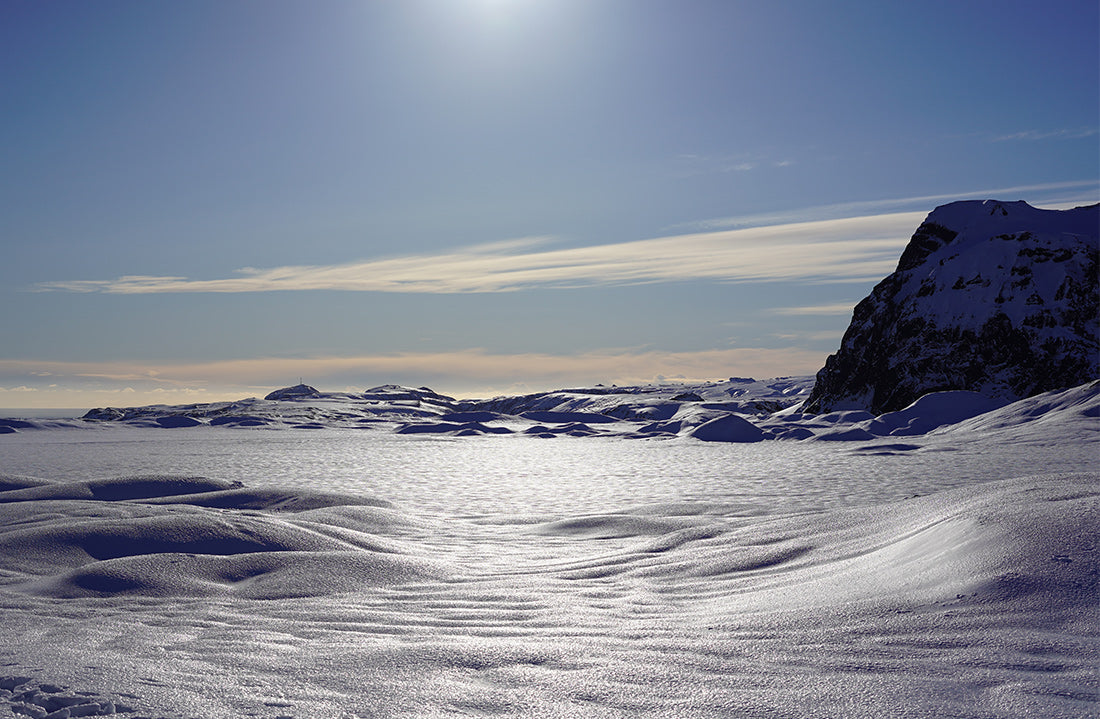 The importance of taking a break when you run your own business
There's a glamorisation that comes with owning your own business. You picture getting up when you want, easing yourself into the day with coffee, croissants and casually reading the broadsheets that are so big they basically pick a fight with you at every attempted turn of a page. You then work a few hours, send a few emails, 'do lunch' then 'work' another hour or so before you call it a day.

Now I actually did this, minus the aggressive giant newspaper, at the start of the business. As much as I'd love to say it worked a treat, it did not. It was a brief moment of naivety, as the penny finally dropped that owning your own business is seriously hard work and you won't succeed if you flounce about in a breezy fashion all day. Unfortunately.
I've previously mentioned the pros and cons of owning your own business, and one of the quite important cons is that the days of accruing paid holiday has officially gone out the window. So this makes the process of actually going on holiday a tricky one. You naturally feel guilty for taking time out, especially when there is no one else to cover you with new orders.  Fortunately my guilt is wafer thin and very fleeting.
Now when someone says the word 'holiday' you most likely visualise beautifully sunny weather, a sandy beach, cocktails, and the all-important buffet breakfast where you really go to town. We decided to detour the warm weather & instead go for the opposite, so we headed for Iceland! Photos 100% do not capture how breathtaking it is there, they really don't. This was the first place that I've ever been to where the landscape left me completely speechless.
We went for 4 nights and this is what we did in our short time there:


DAY 1: HELLO ICELAND!
We flew from London Stansted to Keflavik Airport. When I looked out the window roughly 20 mins before landing it was sunny with beautiful blue skies, when we landed it was a full-on blizzard! We dashed out with our luggage to catch our transfer coach to the Grand Hotel Reykjavik & as the weather was so bad we decided to just get a taxi to a nearby food hall (I highly recommend their foodhalls, they have excellent quality pop-up restaurants in them and we had the most amazing lamb flatbread!) Now I know that you'll be wary of going to Iceland based on the cost of everything however we were pleasantly surprised with what we were able to find (plus most hotels will do a happy hour for drinks between 4-7pm).
DAY 2: THE GOLDEN CIRCLE
Our first trip was inland to the National Park and Rift Valley of Thingvellir where we were able to go for a walk through the area with our guide from Snæland Travel (if you're going to use a tour operator, I highly rate the one we used). The thought of doing lots of driving within our 4 days would put most people off, however the time flies as you spend most of your time gazing out of the window at the landscape. It's so beautiful & we were so lucky to see such beautiful skies (I'm a major cloud geek, I love a good sky).
We then went further inland to visit the Geysir Hot Spring Area, a large geothermal field featuring Strokkur which is Europe´s only erupting geyser. It went off every 5-6 minutes and I managed to video it (second time round as first time I was so engrossed in watching it I forgot to press record).

Next was Gullfoss waterfall, Iceland´s largest two-stepped waterfall situated in a glacial river, flowing from the massive glacier Langjökull. We took a lot of photos but with all the spray created from the power of the waterfall they didn't come out as well as we hoped. Something that I quickly got out of the habit of was taking too many photos, you are only there a short time and it's more important to just watch what is in front of you and appreciate it, rather than panic about how good your selfie is.



We then headed to Hotel Selfoss which is actually built on the bank of the same river a bit further downstream not far from the southern coastline. It's an ideal base for doing ice cave trips & for seeing the northern lights. They also have an amazing foodhall opposite the hotel with a lovely friendly atmosphere & serve everything from dim sum to pizza.
DAY 3: VOLCANOES, WATERFALLS, AND ICE CAVING
Today was our 'South Shore Adventure'. We drove east along the south coast towards the volcano Eyjafjallajökull & the waterfalls of Seljalandsfoss and Skógarfoss. The weather was perfect this day, don't get me wrong it was freezing (you definitely need thermals & waterproof clothing in Iceland) but it was lovely and sunny. At Skógarfoss there are steps you can climb to see the waterfall from the top but we were only there for half an hour and our guide told the group, 'It can't be done in half an hour…trust me!' Meaning if you tried he'd most likely drive off without you, so we decided not to risk it!

We then drove to Vík where we stopped at the beach with a view of the basalt columns rising from the ocean. This beach was unreal! It just looked so strange with the black sand & I don't know if it was the type of sand or the shape of the beach but the sound of the waves crashing onto the beach sounded different, they were huge waves but the sound seemed to get absorbed; so strange but so peaceful. We wished we could've stayed for longer but we had a very tight schedule and so only got to spend half an hour there.

Afterwards we were collected by the giant super trucks that took us across the icy terrain all the way to the Katla Ice Cave where we got to walk through the inside of the glacier. This was our favourite part of the whole trip; the ice trucks got to a point where we were completely surrounded by mountains and the thickest blanket of snow. We were all able to get out the trucks just to see it and take photos and it was so stunning it actually made me feel quite emotional (to anyone that knows me, I do cry at pretty much anything so won't be much of a shock). But it was the stillness, you know when it's snowed and you step outside in the morning and the sound gets absorbed by the snow, it makes everything seem so still & calm. Yes there were other people all around me but everyone was so taken aback by the view that for a moment it just went completely quiet. At that moment we all collectively felt unbelieveably lucky to be able to experience seeing somewhere of such awe-inspiring beauty.



When we got to the glaciers we were given crampons (metal spikes to strap on your boots) and helmets before heading through them. The first one was very tall but also short so you walked through it quickly. The second was huge, to the extent that you had to use a series of wooden planks to walk through it with guide ropes. One slip and you could fall through a gap to a very bad ending to your holiday, so this initially scared the bejesus out of me but it was such a unique thing to do that we loved every second of it. 



Later that evening at around 9.30pm we drove for 20 minutes to a lakeside location to see if the Northern Lights would show up for us, and they did! It was so cold as we were essentially standing still for 2 hours outside the coach, but it was worth it to see the waves of green light stream across the sky. I have to say though what was picked up on the camera was a lot brighter than what we actually saw (it was on a 20 second exposure to take in as much light as possible).



DAY 4: THE BLUE LAGOON AND REYKJAVÍK CITY TOUR
On our final day we went to the world famous Blue Lagoon to soak in its silica rich healing waters. The ticket our group had included a free drink (I had no idea they had a bar in the lagoon!) Gav went for a beer, I thought as I was in a lagoon I should have something healthy so went for the smoothie, the amount of ginger in it nearly blew my face off so in hindsight I wish I'd gone for a slightly less intense drink but it was still a lovely addition to the experience. Plus in another area there is a booth, where a lady hands over a mineral mask to put all over your face. We don't have any photos of us inside the lagoon as we didn't trust ourselves not to drop our iphones, so you'll have to take my word for it when I say we looked, erm, beautiful!

After lunch at the café there (this is a very expensive café! A sandwich cost over £15) we headed to Reykjavik for a city tour checking out the local landmarks. The weather at this point was terrible so everyone basically scattered to whatever bar or café they liked the look of. We found a lovely little place & after a much-needed coffee we sampled the various craft ales they had. For our final night we went for dinner and did our usual of eating till we couldn't move, to then head to the hotel for a seriously early wake up call at 1.30am to be driven to the airport for our 6.30am flight home.  



Reflecting back, & despite it only being a few days away, it really was the best thing we could've done, not only for Gav & myself, but also for the business.
In the last 6 months or so I was finding it very hard to focus on where the business should go in terms of what we design & create next. There seemed to be a million thoughts going through my head to the point that I couldn't sleep as I would feel wide awake & try to process it all.  By taking that small time out I actually did manage to feel properly relaxed, and there is a quote by Maya Angelou that sums it up quite nicely: "Every person needs to take one day away. A day in which one consciously separates the past from the future… a day in which no problems are confronted, no solutions searched for."
Those days away helped to stop me from overthinking everything about the future of the business, and come back to the studio with a refreshed mind & a chance to sit down & write a cohesive list of what we'd like to aim for this year but with far less pressure on figuring it all out in an instant. Businesses take years to develop, and it's ok to change the look and style of what you do. The important thing is to be honest with yourself and trust your instincts when things don't feel quite right.
Am I scared of running a small business in this current economic climate? Hell yes. However letting the 'what ifs' consume my thoughts every day was exhausting and counter-productive. Going away for a few days allowed me to "separate the past from the future," re-think our product offer, and stop trying to find a solution for every little thing all at once.
If you're planning on visiting Iceland and have any questions on the activities we did, what to pack etc. feel free to get in touch.